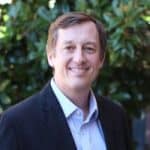 James E. Kirk Professor of Communication
Phone:
(850) 644-9485
Fax:
(850) 644-8642
Office:
UCC 3140
Art Raney is the James E. Kirk Professor of Communication in the School of Communication. His research primarily examines how and why we enjoy various media entertainment content, with specific attention to the role morality plays in those processes. His writings on these issues have been published in various anthologies, as well as
Journal of Communication
,
Media Psychology
,
Communication Theory
, and
Mass Communication and Society
. His edited books include
Media and Social Life
(with Mary Beth Oliver; Routledge, 2014) and
Handbook of Sports and Media
(with Jennings Bryant; Routledge, 2006). In August 2015, Raney began serving as the principal investigator on a three-year grant project funded by the John Templeton Foundation. Raney and his team are examining how self-transcendent emotions—awe, elevation, and admiration—are elicited by and experienced with inspirational media content, such as meaningful and touching films, "good news," and viral videos; they are also exploring how these experiences might promote character building, an "others-praising" perspective, prosocial behavior, and increased exposure to and sharing of the content. An overview of the project can be found
here
.
Education
BA 1990; University of Alabama, Communication
MA 1994; Southwestern Seminary, Theology
PhD 1998; University of Alabama, Mass Communication
Research Interests
Media Psychology, Entertainment Theory, Media and Morality, Media Effects, Entertainment Media Audiences, Inspirational Media, Sports Media Audiences
Teaching Interests
Mass Media, Media and Society, Media Theory and Effects