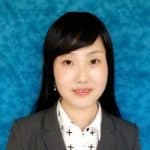 Assistant Professor
Phone:
(850) 644-1621
Fax:
(850) 644-8642
Office:
UCC 3115
Dr. Jinghui (Jove) Hou is an Assistant Professor of Communication in the School of Communication at Florida State University and is an Affiliate of the Institute for Successful Longevity (ISL).
Hou studies social and psychological effects of communication and information technologies, ranging from websites, social media, computer games, to personal and mobile media. She is also keen on exploring how to leverage her research to develop effective technologies that promote self-beneficial and pro-social behaviors. Her work is interdisciplinary in nature  – she collaborates with information science researchers, psychologists, computer scientists, engineers, technology designers, and public policy scholars.
Education
Ph.D., Communication, University of Southern California
M.A., Communication, University of Southern California
M.A., Media Studies, Syracuse University
B.S., Statistics, Fudan University, China
Research Interests
Psychology of Communication Technology, Human-Computer Interaction, Computer-Mediated Communication, Interfaces and Media, Health Communication and Informatics, Interactive Games, Social Influence
Grants & Awards
Jove has recently received a grant award from the National Science Foundation (with Dr. Reza Arghandeh and Dr. Eren Ozguven
at the FSU-FAMU College of Engineering
) for the "Net City" project. The "Net City" project looks at how to develop and design smart technologies of city management (Smart City Tech) to foster urban maintenance efficiency, increase community participation, and improve life quality of living in the city of Tallahassee. The project was featured on
City of Tallahassee's Website
,
FSU News: The Big Story,
FSView
,
ReadWrite
,
WFSU-FM88.9
and
Tally Talks on FM93.3
and
Moose Magnificat Radio
.