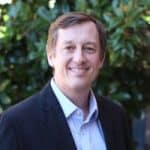 James E. Kirk Professor of Communication
Phone:
(850) 644-9485
Fax:
(850) 644-8642
Office:
UCC3140
Art Raney is the James E. Kirk Professor of Communication in the School of Communication. His research primarily examines how and why we enjoy various media entertainment content, with specific attention to the role morality plays in those processes. His writings on these issues have been published in various anthologies, as well as Journal of Communication, Media Psychology, Communication Theory, and Mass Communication and Society. His edited books include Media Effects: Advances in Theory and Research (4th edition, with Mary Beth Oliver and Jennings Bryant; Routledge, 2019), Media and Social Life (with Mary Beth Oliver; Routledge, 2014), and Handbook of Sports and Media (with Jennings Bryant; Routledge, 2006). Raney also served as the principal investigator on a three-year grant project (2015-2018) funded by the John Templeton Foundation. Raney and his team examined how self-transcendent emotions—awe, elevation, and admiration—are elicited by and experienced with inspirational media content, and how those experiences might promote character building, an "others-praising" perspective, prosocial behavior, and increased exposure to and sharing of the content.
Education
BA 1990; University of Alabama, Communication
MA 1994; Southwestern Seminary, Theology
PhD 1998; University of Alabama, Mass Communication
Research Interests
Media Psychology, Entertainment Theory, Media and Morality, Media Effects, Entertainment Media Audiences, Inspirational and Self-Transcendent Media
Teaching Interests
Mass Media, Media and Society, Media Theory and Effects
Grants & Awards
Grants:
Principal investigator. Traumatization Following Major Disasters among Hurricane Maria Evacuees in Florida: Positive Media and Posttraumatic Growth. Submitted to Florida State University, Collaborative Collision Seed Fund (October 2018-September 2019). Total award $24,824.
Co-principal investigator. Traumatization and Resilience among Puerto Ricans Americans Following Hurricane Maria in Florida: The Role of Positive Media. The Fahs-Beck Fund for Research and Experimentation (2018). Total award $20,000.
Principal investigator. Your Daily Dose of Inspiration: Exploring How People Use and are Impacted by Media Content that Elicits Self-Transcendent Emotions. Funded by John Templeton Foundation, Character Virtue Development Core Funding Area (August 2015-July 2018). Total award $1,955,894.
Co-principal investigator. Attitudes toward using auto-manufacturer websites for information-seeking and purchasing. Funded by General Motors (2001). Total award $7,500.
Awards:
University Distinguished Teaching Award, 2017
Graduate Faculty Teaching Award, School of Communication, 2017
CCI Leadership Board Distinguished Faculty Award, College of Communication and Information, 2015
University Graduate Mentor Award, 2014
University Undergraduate Teaching Award, 2014
Outstanding Research Award, College of Communication and Information, 2014
Deutscher Akademischer Austausch Dienst (DAAD) Visiting Professorship, Hochschule für Musik und Theater, Hannover, Germany, 2013
Transformation through Teaching honor, Spiritual Life Project, Florida State University, 2011
University Undergraduate Teaching Award, 2006
Janice Hocker Rushing Early Career Research Award, Southern States Communication Association, 2005
Article of the Year Award, NCA Communication and Social Cognition Division, 2005