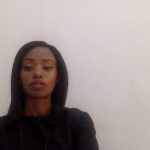 Biography
Obianuju Aliche is a Communications Consultant and a second-year Ph.D. student, majoring in health communications and technology-mediated communications at the FSU College of Communication & Information. Prior to her move to Tallahassee, Florida to attend FSU, she was a professor in the Department of Mass Communication at Baze University, Nigeria.
As a communications consultant, Aliche has functioned in several capacities, notably strategic communications development programs, branding and communication campaigns, through which she has represented the following companies/organizations: The States of Bauchi and Abia, Nigerian Extractive Industry Transparency International (NEITI), Facility For Oil Sector Transformation (FORSTER), Nigeria Primary Healthcare, Nigeria National Bureau of Statistics, Federal Ministry of Agriculture and African Business Roundtable, and Horizon International Academy.
Other than academics, Aliche has a passionate interest in women's wellness, as she is a director of Dorcas International Outreach, an NGO that helps disadvantaged women in Nigeria. She also serves as a secretary of the Sanctuary Keepers; a voluntary unit of her church dedicated to providing support for females and IDPs. Other past volunteer activities include working as an office assistant with Americare Nursing Services, Temple, Texas. Her duties spanned screening all communications, liaising with patients and nurses, managing the director of nursing's schedules and monitoring nurses' schedules.
Aliche's research interests are health communication, gender and women's health, development communication and computer-mediated intervention.