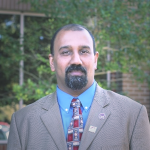 Associate Dean, Finance & Administration
Phone:
(850) 645-5674
Office:
UCC 4110
I've been teaching since 2003 and joined the faculty at the College of Communication & Information at Florida State University (FSU) in August 2006. I had been working on my PhD in Management Information Systems at the University at Buffalo (UB) where I had also earned an MBA with concentrations in Health Systems Management and M.I.S.  Prior to going back to school for the MBA and PhD, I earned a Bachelor of Science degree in Computer Science from the Rochester Institute of Technology.
Education
PhD, MIS (ABD)
2000 – 2006
University at Buffalo
MBA, MIS, Heath Systems Management
1998-2000
University at Buffalo
B.S., Computer Science
1988-1991
Rochester Institute of Technology
A.S., Computer Science
1986-1987
Jamestown Community College
Research Interests
My research interests are in the areas of technology adoption and diffusion, k-12 pathways, STEM pathways, strategy, social media, health informatics, and knowledge management.
Teaching Interests
My teaching interests are in emerging technology and social media, strategic management and leadership, and health informatics.
Publications & Research
Search this document - https://www.fsu.edu/cvdb/ERANDEREE.rtf
Grants & Awards
Search this document - https://www.fsu.edu/cvdb/ERANDEREE.rtf