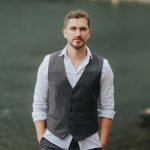 Graduate Teaching Assistant
Fatih Gunaydin is a doctoral student in School of Information at Florida State University. He interested in Data Curation, Research Data Management, Digitization of Cultural Heritage, Digital Libraries, and Linked Data.
He got his Bachelor's Degree in Information and Record Management from Marmara University, Istanbul, Turkey in 2013. After two years of professional librarian experience on the digitization of cultural heritage materials, cataloging, and digital libraries. He moved to Denver and got his MLIS degree from University of Denver in 2019. His master's dissertation was on the Assessment of Research Data Centers in Terms of Technical Services in the US. Currently, he is a doctoral student in  FSU iSchool.
Education
PhD in Information, Anticipated 2023
Florida State University iSchool
MLIS, 2019
University of Denver
BS in Information and Record Management, 2013
Marmara University, Istanbul, Turkey
Research Interests
Data Curation, Research Data Management, Digitization of Cultural Heritage, Digital Libraries, Linked Data