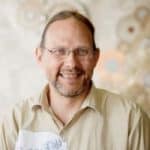 Professor
Gary Burnett earned a B.A. in English from the University of California, San Diego, an M.L.S. from Rutgers University, and a Ph.D. in English from Princeton University. He has worked as a bookseller, a librarian, and a small press publisher in addition to his professional experience as a Research Associate at the ERIC Clearinghouse on Urban Education. He has been an adjunct faculty member at Princeton University, and Rutgers University's School of Communication, Information and Library Studies.
At the College of Communication and Information, Dr. Burnett teaches courses on Information Organization, Indexing and Abstracting, and the Information Needs of Adults.
His research focuses on the intersection between information exchange, social norms, and social interaction in online settings, with a particular focus on textuality and interpretive practices.
His personal interests include an abiding interest in music, with a particular interest in improvisational music, and he is the College's resident Deadhead.
Education
MLS, 1993; Rutgers University.
PhD, 1988; Princeton University.
BA, 1978; University of California at San Diego.
Research Interests
Social Context of Information Behavior; Theory of Information Worlds; Hermeneutics and Textuality