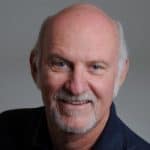 Professor, SCSD
Phone:
(850) 645-6566
Office:
CC1 608
Dr. Catts' research interests include the early identification and prevention of language-based reading disabilities. He is currently involved in three longitudinal investigations related to early identification. In one project, he and his co-investigators are developing and evaluating a multivariate longitudinal assessment designed to screen for dyslexia and other language and literacy difficulties. This project is funded through a subcontract from Harvard U/MIT. In a related project, funded by a subcontract from University of California San Francisco, he and colleagues are validating a screening assessment to identify children at risk for dyslexia in the State of California.   In another project, he is working with colleagues in the Psychology Department to identify and follow approximately 250 toddlers with a family history of dyslexia and/or language impairment. This project, funded by NIH as part of the Florida Learning Disabilities Research Center, uses child, familial, and environmental data to model the co-development of language and pre-literacy skills and their relationship to the emergence of early reading achievement.  In addition to these projects, he continues to work with colleagues and students on projects related reading comprehension development and disorders.
Education
Ph.D., 1979, University of Florida, Speech
M.A., 1977, University of Florida, Speech
B.A., 1975, University of Florida, Psychology
Clinical Certification
Certificate of Clinical Competence – Speech-Language Pathology American Speech-Language-Hearing Association 1991-
Research Interests
Language/Literacy and Reading Disorders: Early Identification and Prevention of Language-Based Reading Disabilities
Publications & Research
Selected Recent Publications
Catts, H.W. & Hogan, T. (2021). Dyslexia: An ounce of prevention is better than a pound of Diagnosis and treatment. The Reading League Journal, 2, 6-13.
Catts, H.W. & Petscher, Y. (2021). A risk and resilience model of dyslexia. Journal of Learning   Disabilities, On-line first.
Catts, H.W. (2021). The critical role of oral language deficits in reading disorders: Reflection on Snowling and Hulme (2021). Journal of Child Psychology and Psychiatry,62, 654-656.
Catts, H. W. (in press). Rethinking how to promote reading comprehension. American Educator.
Grants & Awards
Screening for dyslexia and other reading disabilities (2018-2022). Subcontract from Harvard University. Co-PI: Catts $5,200,000.
Dyslexia screener validation (2021-2022). Subcontract from University of California San Francisco, PI: $386,000.