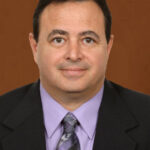 Instructional Specialist
Phone:
(850) 644-8034
Office:
UCC 4410
Jim Garbarino has been at Florida State University since 1995 and recently served as the Interim Director for Seminole Productions where he has served as Executive Producer. Jim is also a Specialized Faculty member in the FSU College of Communication and Information and a Certified AVID Instructor.
Garbarino is also the director of the CCI - Digital Media Services auxiliary where students have the opportunity to work on professional video productions supporting the university community and state organizations. Through the auxiliary, students have participated in projects supporting the Dedman College of Hospitality, Early Childhood Intervention Program, FSU Foundation, Florida Department of Education, FSU Alumni Center, FAMU/FSU College of Engineering, FSU English Departments DEMOS Program, FSU Department of Philosophy, FSU International Programs and many others.
Garbarino is the most decorated staff member to ever come out of Seminole Productions with over 70 individual national and international awards to his credit. These awards include "Top College Video Board Display" from IDEA, Platinum Best of Show Aurora Awards, Telly Awards, Communicator Awards, Videographer Awards and others. In his role at SP, he managed all TV show programming and feature production for SP-produced shows. The producers under his supervision have also won hundreds of awards over the years including 3 Emmy Nominations. Jim has numerous national and regional credits spanning everything from ABC College Football to PBS's Inside the Law. Garbarino also created motion graphics, animations, and special visual FX for FSU's Video displays and LED Boards at Doak Campbell Stadium, the Donald L. Tucker Center, and Dick Howser Stadium.
Before moving into his role as Specialized Faculty, Jim produced and directed over 600 TV shows for Network Broadcast. Garbarino has produced and directed contracted sports programming for Fox Sports including Seminole Gametime behind the scenes shows on football, baseball, track and field, swimming, tennis, and softball among others. Jim also instructs digital media students as a part of the College of Communication and Information's curriculum. Garbarino also supervised, produced, and directed live events including FSU Football, Baseball, Basketball, and also ECHL Hockey and Arena Football. Before coming back to FSU, Jim worked in production and creative services for a CBS affiliate, directing newscasts, creating graphics and animations for sports and promotional initiatives, and he also created commercials for station clients. In addition, Garbarino has freelanced for all the major networks including FOX Sports, ABC Sports, ESPN, NBC, Sun Sports, PBS and others.
A 1994 graduate of Florida State University, Garbarino earned his degree in Media Production with a minor in Film. Jim graduated with honors and was also a member of the National Communications Honor Society. Garbarino is a member of the Information, Display and Entertainment Association(IDEA), and the Sports Video Group.
A native of Buffalo, N.Y., Garbarino grew up in Ft. Lauderdale, Florida. Prior to earning his degree at FSU, he managed Swensen's restaurants throughout South Florida and also managed and audited for Lord and Taylor department stores. Garbarino previously became a two time State of Florida Tae Kwon Do Champion. He was awarded State Champion in sparring (fighting) and forms (fighting movements) in the Men's age 18-55 division.
Garbarino is married to the former Dianna Allemang and they have two children.
Education
B.A. Communication: Florida State University
Grants & Awards
Individual Awards Received (Partial List)
Aurora Awards
2013 Platinum-Best of Show: Get Psycho Pump Up Video
2013 Gold Award: Seminole Gametime Bowl Edition
2013 Gold Award: Seminole Gametime Open
2013 Platinum-Best of Show: FSU Baseball Intro
2013 Gold Award: TRUE Seminole
2013 Gold Award: FSU Orange Bowl Intro
2010 Platinum-Best of Show: Bowden Show Open
2007 Platinum-Best of Show: Bobby Bowden Show Open
2007 Gold Award: Football Team Open
2005 Gold Award: Seminole Pride
2004 Gold Award: Football Stadium Open
2003 Gold Award: Baseball Highlights Open
Telly Awards
2013 Silver Telly: 2014 Football Feature
2013 Bronze Telly: Get Psycho Video
2013 Bronze Telly: FSU Football Stadium Intro
2013 Bronze Telly: Gametime Behind the Scenes-Orange Bowl
2006 Bronze Telly: Football Open-Maryland
2006 Bronze Telly: Bobby Bowden Show
2004 Finalist: Football Headshots
2004 Finalist: Miami Football Open
2004 Finalist: Basketball Headshots
Videographer Awards
2011 Award of Excellence: FSU Baseball Intro
2003 Award of Excellence: Football Seminole Vision Open
2003 Award of Excellence: Bobby Bowden Show Open
2003 Award of Distinction: Bobby Bowden Show
2003 Award of Distinction: Football Headshots
Communicator Awards
2005 Award of Excellence: Bobby Bowden Show Open
2005 Award of Distinction: Bobby Bowden Show
2004 Award of Excellence: Bobby Bowden Show Open
2004 Award of Excellence: Football Stadium Open
2004 Award of Distinction: Bobby Bowden Show
2004 Award of Distinction: Mike Martin Show
2003 Award of Excellence: Animated Football Open
2003 Award of Excellence: Miami Football Open
2003 Award of Excellence: Bobby Bowden Show
2003 Award of Distinction: Football Headshots
Golden Matrix Awards
2007 Best Overall Video Display Productions
2006 Best Overall Video Display Productions
2001 Best Special Occasion Video: Bobby Bowden 25th Anniversary