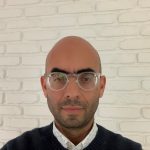 Ph.D Student - School of Information
Juan S. Muhamad is a doctoral student at the School of Information at Florida State University in Tallahassee, Florida. His primary research interest focuses on investigating the effects of participatory intervention design, implementation, and application of information theories to music therapy-based interventions centered on mental health. More precisely, how vulnerable and disenfranchised populations engage with crucial information within and across social worlds for mental health outcomes via nontraditional methodologies (i.e., music based approaches).
His background includes training and over 10 years of experience working with underserved communities. His advanced training in group and community facilitation as a mental health professional has allowed him to assist in the translating of health campaigns to communities through the localization of campaign materials, including cultural and contextual translation. Muhamad has worked providing direct service to clients and families (direct care) and consulting with service providing organizations (referral and service design). In this capacity, he has worked on both federally funded projects (e.g., United Way Early Head Start Childcare Partnerships), as well as foundational, federal, and university sponsored activities.