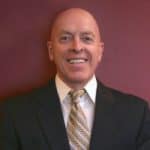 Teaching Faculty III
Phone:
(850) 645-9601
Office:
WJB 2026
Prior to coming to Florida, I was the Department Chair and faculty member of Technology at Davenport University, in Dearborn, Michigan. In addition, I taught classes at Lawrence Technological University, Walsh College, and Baker College in the areas of Computer Science and Computer Information Systems.
Similarly, I was the Information Technology Program Coordinator at the University of Charleston, West Virginia; at the same time, the Director of Distance Education at the Clay Center for the Arts and Sciences. Before moving to West Virginia, I was the Software Engineering Department Chair and faculty member at Apollo College in Phoenix, Arizona.
Furthermore, my teaching background includes the following schools: Arizona State University, Gateway Community College, Mesa Community College, and Scottsdale Community College. Finally, I was a corporate trainer at the Intel Corporation, in Phoenix, AZ.
In addition to my teaching experiences, I own Quality Computer Instruction and Training, a computer training, consulting, and software/Internet systems design and development company.
Teaching Interests
Artificial Intelligence (AI), Machine-, and Deep-Learning, Application Programming, Web and Mobile Application Development, Client- and Server-Side Development, Data Modeling, Data Analytics/Visualization, Database Design, SQL Programming, and Enterprise Solutions.