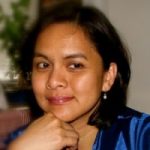 Mia Liza A. Lustria, Ph.D.
Professor
Fax:
(850) 644-6253
Office:
LSB 270
Mia Liza A. Lustria is a Professor and Chair of the Education Committee at Florida's iSchool - the School of Information, College of Communication and Information, Florida State University. She has doctoral directive status at the iSchool and the School of Communication and also serves as adjunct faculty for the Department of Behavioral Sciences and Social Medicine at the FSU College of Medicine. Prior to joining FSU, she was an Assistant Professor at the College of Development Communication at the University of the Philippines Los Baños. Dr. Lustria has a successful record of peer-reviewed publications and funded research in health communication and consumer health informatics, a constantly evolving transdisciplinary area of research. She actively conducts and seeks interdisciplinary collaborative research projects and partnerships aimed at improving access to healthcare and education through the use of persuasive technologies and interactive media. In 2010, Dr. Lustria collaborated with 31 of the state's top health disparities researchers to develop the Florida Health Disparities Research Agenda - she served as group leader for the Health Promotions workgroup. The main goal of this multi-university, multi-disciplinary effort is to promote research to help improve the health of populations with high incidences of disease burden, including those from ethnic/racial, rural, socioeconomically disadvantaged and other medically underserved backgrounds. The Florida Health Disparities Research Agenda gained legislative support in 2013 with an initial allotment of $400,000 to facilitate the development of the Florida Health Equity Research Institute - Dr. Lustria serves on the Steering Committee of HERI.
Research Interests
Consumer Health Informatics; Health Literacy; Information Seeking; Persuasive Technologies; Health Communication, Health Behavior Change; Tailoring, Computer-Mediated Communication; Social Media; Scholarly Communication; Interactivity; Participatory Approaches; User-Centered Design; Information Architecture; IT Adoption; Information Literacy
Teaching Interests
Courses Taught
Introduction to Consumer Health Informatics (LIS 4772 - undergrad; LIS 5419 - grad)
Information Architecture (LIS3793/LIS 5916)
Intro to Health Informatics (LIS 5418)
Computers as Persuasive Technology (LIS 5916 Special Topics)
Perspectives on IT (LIS4708 Capstone Course)
Management of Information Organizations (LIS 5408)
Information Science (LIS3267)
Has also taught courses in...
Communication/Social Science Research
Development Communication/Journalism
Science Communication
Technical Writing and Editing
Publications Production
Public Speaking